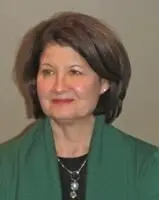 My view of psychotherapy is an intermittent and life long process where individuals and couples are able to explore and challenge their fears, confront their past, and heal to make positive change to improve their quality of life. My goal is to provide a safe and supportive environment that is free of judgement where you can look at personal fears, issues that hinder growth, and identify feelings so that one can move toward the steps of change.
I work with couples to help them get the most from their relationships and their lives. You may be at a crisis point in your relationship or just wanting to improve your connection with your significant other. Through this work you may then be able to free yourself from stress, anger, sadness, anxiety and help you both live your life to the fullest. With support, empathy, and concern, I can help you create and develop or maintain a loving relationship that can last a lifetime. The process begins with couples looking at their individual needs in a task oriented approach to help identify what needs are important to each as an individual and then as a couple.
For the last eight years I have been working with fertility clinics in Massachusetts and Rhode Island to assist couples and individuals with fertility issues. I work with donors, recipients of gametes and embryos, gestational surrogates, intended parents and children conceived through assisted reproduction. I am certified to facilitate and score the MMPI-2 that is required for donors and gestational surrogates.
I am a Licensed Independent Social Worker with over 18 years of experience in the counseling field. I have been at the Swansea Center for Psychotherapy for over four years. My previous experience involves working at a Rhode Island mental health center where I worked with individuals, families,and couples; Also while wokring at the mental health center I went out to various work places and worked with individuals that were dealing with workplace stress and life/work balance issues;
Education

Boston University, Boston, MA,
Master of Social Work, 1986
Roger Williams University, Bristol, RI 1980
Bachelor of Science in Social and Health Services
Leadership RI, Omega Class
CERTIFICATIONS/LICENSES
LICSW - Licensed in the State of MA and the State of RI
CEAP Certification

Certified to score and analyze MMPI-2
Certified in Critical Incident Debriefings and Crisis Management
Contact Me
[email protected]
We are committed to your privacy. Do not include confidential or private information regarding your health condition in this form or any other form found on this website. This form is for general questions or messages to the practitioner.