Lisa Anderson, MSN, PMHNP-BC
Lisa Anderson is a board certified psychiatric nurse practitioner with over 30 years of nursing experience. Lisa will be offering psychiatric, medication management to adolescents and adults in the offices of Swansea Psychotherapy. She has worked as a school nurse for over ten years helping children and adolescents with their medical and psychological needs. Lisa will provide pharmacology services for patients with ADHD, mood disorders, anxiety, depression, PTSD, sleep disorders, behavioral disturbances, and more. Contact my office to schedule an appointment at 774-327-0060.
Education:
Psychiatric Mental Health Nurse Practitioner (Post Graduate Certificate) from Regis College
Master of Science in Nursing Administration from La Roche University
Bachelor of Science in Nursing from Indiana University of Pennsylvania
If you wish to use your out-of-network benefits, you will be given a receipt to submit to your insurance carrier for reimbursement.
Jim Deblois, LICSW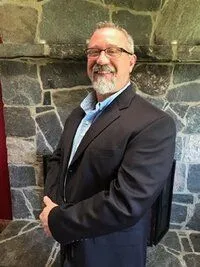 Current Openings!
I am a Licensed Independent Clinical Social Worker specializing in helping adults pursue their potential for positive change despite their experiences with trauma, anxiety, health related issues, depression, life adjustments and substance use. I believe everyone possesses the ability to adapt and grow in the face of adversity. My goal is to provide a well-rounded and flexible approach to the therapeutic process while creating a warm, relaxing, and empathetic atmosphere to help you achieve your goals. I have over 10 years of experience working in therapeutic education programs, forensics, and community mental health.
I am currently accepting morning, afternoon and evening appointments for in-person and virtual sessions with Monday, Friday, and Saturday availability. Waitlist options are also available as times do fill up quickly. Please contact me through email, phone or my website listed below to discuss your treatment options and availability. I accept Blue Cross and Blue Shield Insurance and private pay. For private pay services, I can provide a receipt to submit to your insurance company for reimbursement.

Education:
Merrimack College Bachelor of Arts
Bridgewater State University Master of Social Work
License: Licensed Independent Clinical Social Worker
Populations Served: Adults 18 and over
Contact Information and Website:
Email: [email protected]
Phone: 508 474 3210
Website: https://www.3pointcounseling.com
Karen Fallon, PsyD

Current Openings
Dr. Fallon obtained her undergraduate and mater's degrees in clinical psychology from Connecticut College. She earned her Psy.D. in Clinical Psychology from The Massachusetts School of Professional Psychology (now Williams James College). Dr. Fallon has worked with adolescents and adults for over sixteen years in a variety of clinical settings including college counseling centers, community mental health center, children's inpatient hospital, pediatric psychopharmacology unit, and she has a specialty in treating medically stable clients coping with eating disorders following her post-doctoral training at the Cambridge Eating Disorder Center. Her other specialties include individual, couples and family therapy for those coping with anxiety, depression, grief and loss, and psychotherapy with young adults and college students. Dr. Fallon is a member of the American Psychological Association and the Rhode Island Psychological Association. Dr. Fallon takes a supportive and respectful strength-based approach to encourage growth and resilience with her clients. She is a licensed clinical psychologist in Massachusetts and Rhode Island and is a provider for Blue Cross Blue Shield, United, and Tufts Health Plans. Dr. Fallon offers morning, mid-day, and evening appointments Monday, Tuesday, and Thursday.
Chelsey Holland, LICSW
Seeking therapy can feel like a challenging step, but it is the first step towards healing and growth. I specialize in trauma treatment, where I provide a safe environment of support and encouragement for all of my clients. I work with children, adolescents, adults, and couples who are experiencing difficulty with relationships, anxiety/depression, and grief, among other challenges. I provide the opportunity to explore healthy changes to foster overall mental wellness. My therapeutic style encompasses a broad range of techniques, with an emphasis on an attachment and a psychodynamic approach. I believe that clients are the experts of their own experiences.
I have found that developing an individualized approach is the most effective way in meeting a client's needs and goals. Let's work together to create the life you want!
Education:
Western Colorado University, Bachelor's in Clinical Psychology.
Simmons College, Master's in Social Work.
Licenses/certifications:
Licensed Independent Clinical Social Worker
SMART (sensorimotor arousal regulation therapy) certified
ARC (attachment, regulation, competency) certified
Contact information: 508-801-3746 [email protected]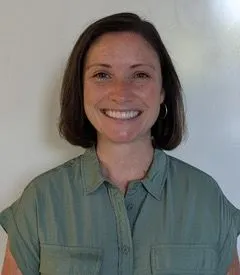 Rebecca Kearney LMHC
I am a board certified licensed mental health counselor with over four years of experience. I specialize in child therapy specifically with ages 5-18 years old. I have experience working in a few different settings; schools, non-profit organizations and now private practice. My main priority is to create a strong therapeutic relationship filled with trust and understanding in order to help create positive change with the children and families I work with. Communication is the key to many challenges our children face these days and my office can be a space where open communication is welcomed. My goal is to hold my clients accountable while always having unconditional positive regard for them and their families. Raising children takes a village and I am honored to be a part of that community.
Education:
Bachelor of Arts in Early Childhood Education from Rhode Island College
Master of Arts in Clinical Mental Health Counseling from Lesley University
Licenses:
Licensed Mental Health Counselor
School Adjustment Counselor
Populations Served:
Children ages 5-18 and families
Areas of Treatment:
Anxiety, Depression, Trauma, Grief, Mood disorders, Behavioral issues, Adjustment Disorders, ADHD, Autism
Contact Information:
774-991-2165
[email protected]
Alison Medeiros, LMHC
Realizing you are going through a difficult time and seeking support from a therapist can be nerve-wracking and a little scary... "Am I going to 'click' with my therapist? Will they be able to understand and meet me where I'm at?" My main priority with my clients is to make them truly feel at ease and understood. I prefer to set small achievable goals- ensuring they can be met and remain hopeful about reaching a larger, perhaps intimidating goal. I am rather laid back in style and believe my clients to be experts of their own lives, needing some support in finding answers to solutions and reaching their goals. I try to keep therapy engaging and fun, while also understanding that sometimes tougher areas need to be explored in order to move forward and have a happy and healthy future.
I have worked with children ages 6-18 and adults (18+). I have experience supporting individuals to increase coping skills, strengthen communication, and process Trauma & life stressors within their lives that have worsened their Anxiety & Depression. Much of my research has been dedicated to treatment for survivors of Domestic Violence. I also am working toward becoming certified in Perinatal Mental Health- where I will be able to better support women and birthing folks through their mental health during pregnancy and postpartum.
Population Served: Ages 16 years old and up
Specialties: Women's Issues, Perinatal & Postpartum and Domestic Violence
License: Licensed Mental Health Counselor (LMHC)- 2022
Certification: Working towards Perinatal Mental Health Certification (PMH-C)
Education:
1. Bridgewater State University- Masters in Clinical Psychology (2018)
2. Bridgewater State University- Bachelors in Psychology (2014)
Contact Information:
· Phone: 508-812-0120
· Email: [email protected]
Shabana Mohamed, LICSW
Connecting with a therapist can feel like a challenge. I hope to provide a safe and inclusive space for all my clients to feel heard and understood. I believe in exploring each person's unique strengths while also challenging them to work towards their goals to make positive changes in their life. I practice using a feminist and humanistic lens. I utilize cognitive behavioral therapy (CBT), exposure therapy, dialectical behavior therapy (DBT) as well as solution focused and psychodynamic approaches to therapy, while always trying to maintain the creativity, flexibility and awareness needed to meet people where they are in the therapeutic process.
I find that Therapy is most effective when it is a collaborative process. Let's work together to build a therapeutic relationship that helps you overcome negative life experiences and achieve a sense of wellness and calm.
Education: Bachelor of Arts in Psychology from University of Delaware Master of Social Work from Boston University
Licenses: Licensed Independent Clinical Social Worker
Populations Served: Teens and Adults, Ages 13+
Areas of Treatment: Anxiety, Depression, Trauma, Racial trauma, Issues related to cultural identity, Women's issues, Phase of life changes, ADHD and Relationship issues
Contact Information: 401-216-8980 [email protected]
Jodie Rapping, LMHC
I am a Licensed Mental Health Counselor with over 30 years of clinical experience. I have worked in a variety of settings, including an outpatient psychiatric practice, residential treatment, and public and special education schools. I use a cognitive behavioral approach, adapting interactions to meet the needs of each client as an individual. My goal is to work with you to manage and decrease the emotional struggles you are facing, enhance your ability to meet your goals, and find contentment and joy in your life.
Education:
Skidmore College University Without Walls, Bachelor's in Human Services
Lesley University, Master's in Counseling Psychology
Licenses and certifications:
Licensed Mental Health Counselor, School Social Worker/Adjustment Counselor,
Special Education Administrator
Populations served:
High school students, college students, and adults; individuals, couples, and families
Areas of Treatment:
Anxiety, depression, trauma, relationship issues, transition, grief, personal growth
Membership:
Massachusetts Mental Health Counselors Association
Contact information:
telephone: (401) 660-9067; email: [email protected]



Amanda Starr, LMHC



There are as many reasons to engage in counseling as there are types of people in this world. Maybe you have to manage chronic illness. You could be experiencing a life transition such as divorce, children leaving home, or loss of a loved one. Symptoms related to depression, anxiety, or a history of trauma or abuse could be interfering with your daily functioning. Often, people have challenges communicating effectively or managing crises with their spouses or their children. Counseling – sometimes quickly, sometimes with patience and time - can help with the process of stabilizing from the effects of these events, as well as helping us to better understand ourselves and where we belong in our families and communities.

Over the last 25 years, I have done home based family therapy in community mental health centers, been both the owner of and head teacher in a successful yoga studio, have provided outpatient counseling in several agency settings (Family Resources in Woonsocket and Jewish Family Service in Providence, RI), and am now in private practice at The Swansea Center for Psychotherapy. This experience has given me a chance to work with a wide variety of clients who come from diverse backgrounds and have differing challenges and concerns. There is no "one size fits all" in this work. Part of the expertise that I bring to the table lies in helping you to identify the tools, strategies and skills that are most effective in either resolving or decreasing the impact of the problem with which you need assistance.
Populations served: Individual, Couples & Family Therapy for Adolescents & Adults
Areas of Treatment:
Depression - Anxiety - Trauma - Grief - Loss - Relationship and/or Marital Problems - Life Transition - Stress - Chronic Pain - Problem Solving - Self Discovery
To set up an appointment, please call Amanda at 401-536-1387.
Education & Training: B.A. English Literature; Marshall University, Huntington WV
M.A. Clinical Psychology;
JFK University, Palo Alto, CA
Registered Yoga Teacher, 200 hour level
Family Institute of Cambridge: Intensive Program for Couples and Family Therapy
Trauma Institute of Boston, Dr. Eric Gentry of Florida State: Trauma Based Therapy, Trauma Based Cognitive Behavioral
Therapy Sensoriomotor Training Institute: Body Oriented Therapy, Mindfulness, Attachment and Trauma Therapy
Owen Ivey Tidwell LICSW
Current Openings
Please join me for accessible, safe, supportive, and holistic therapy services for adults of all ages (18+). I believe the best therapy is holistic, non-judgmental, laid back, and forward-looking in a larger journey to wellness and personal excellence.Trained and specialized in grief therapy for which I'm also open to referrals and consultations. Areas of therapy expertise include mood disorders, personality disorders, addiction and recovery, trauma, grief and death & dying, anger management, life transitions, young adult issues, spirituality and healthy aging. I am an ally of the LGBTQIA+ community. Reach out today. It's hard, but worth it. And you deserve it.
Licenses: Licensed Independent Clinical Social Worker in Massachusetts
Education: Master's in Social Work - Rhode Island College | Certificate of Graduate Studies in Nonprofit Management - Rhode Island College | Bachelors of Psychology - Rhode Island College | Bachelors of Chemical Dependency and Addictions Studies - Rhode Island College
Insurances: BCBS, Tufts products, UnitedHealth/Optum,products, Beacon products
Contact Information: P: 774-309-1819 | E: [email protected]