Welcome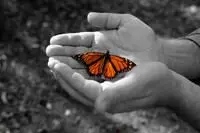 Find your way to balance, empowerment and a positive path to growth and well-being.
Our goal is to help you uncover your true potential and lead a life that is worth celebrating. You can resolve challenges in your life. We offer complementary and holistic therapy approaches and techniques that assist you in changing behavior patterns or perceptions that might be holding you back from experiencing a more fulfilling and meaningful life.
If you're looking for extra support and a way to gain insight through a challenging situation or transition, or are dealing with trauma, family issues, loss or if you're just ready to move in a new direction in your life, we look forward to working with you to achieve your goals and dreams.
Please call or email us for individual, couples, group, or family therapy consultation today.
DISCLAIMER: Swansea Psychotherapy is not a counseling center. The Licensed Clinicians on this site are all practicing independently, and share an office suite.